Company Bios
---
Cast
Callie

Madi Vespa

Sara

Ivy Kee

George

Mitra Sharif

Peter

Pushpak Chandak

Detective Cole

Erin Rosenfeld

Mrs. Winsley

Mer Brown

Nurse

Lauren McDermott

Understudy for Callie/George/Mrs. Winsley

Lauren McDermott

Understudy for Sara

Mer Brown

ASL Interpreter

Chantel Haigler

ASL Interpreter

Cia Mirrione
---
Crew
Co-Director

Karthik Arumugam

Co-Director

Lou Conrad

Assistant Director

Lily Mittnight

Stage Manager

Aman Kushwaha

Assistant SM

Makenna Harnden

Costume Designer

Vienna Volinsky

Set Designer

Wynn Graves

Props Director

Indu Holdsworth

Lighting Designer

Michelle Walker

Sound Designer

Becca Montante

Light Board Operator

Wynn Graves

Sound Board Operator

Peter Benson

Captions Operator

Becca Montante

Wardrobe Crew

Ananya Lunkad

Wardrobe Crew

Selena Song

Deck Crew

Jordan Korgood

Deck Crew

Indu Holdsworth

House Manager

Karthik Arumugam

Lab Manager

Hannah Marks

Lab Manager

Tori Rojo
---
Eboard
President

Vidisha Agarwalla

General Manager

Madi Vespa

Secretary

Gabe Peralta

Producer

Julia Morales

Social Media Manager

Lina Lahlou

Graphic Designer

Hanieka Balint
---
Cast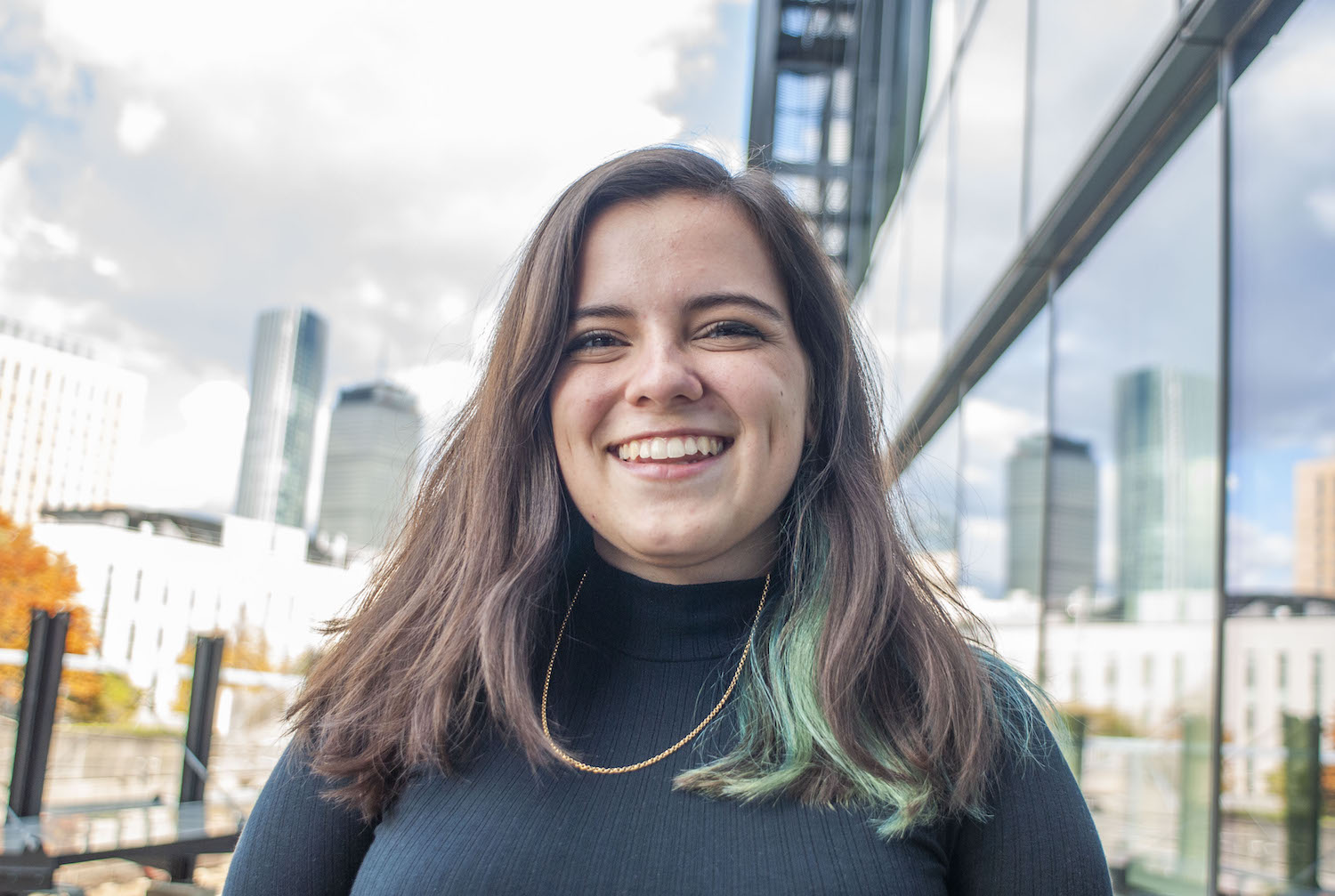 Madi Vespa '22
Callie, General Manager
Madi is a 5th year Theatre major with minors in Musical Theatre, Communications Studies, and Women's, Gender, & Sexuality Studies. Recent credits include Anabel in Lithosphere Heart (Teatro Chelsea), Diana/Danny in Sensitive Guys (NUTD), Zeus/Vertumnus/Silenus/Sisyphean in METAMORPHOSES (NUTD), and Tiny Tom/Dr. Billeaux in Urinetown (NUTD). Madi is also a member of Silver Masque's Technical Squadron, and is a representative on the Department of Theatre's Student Advisory Board.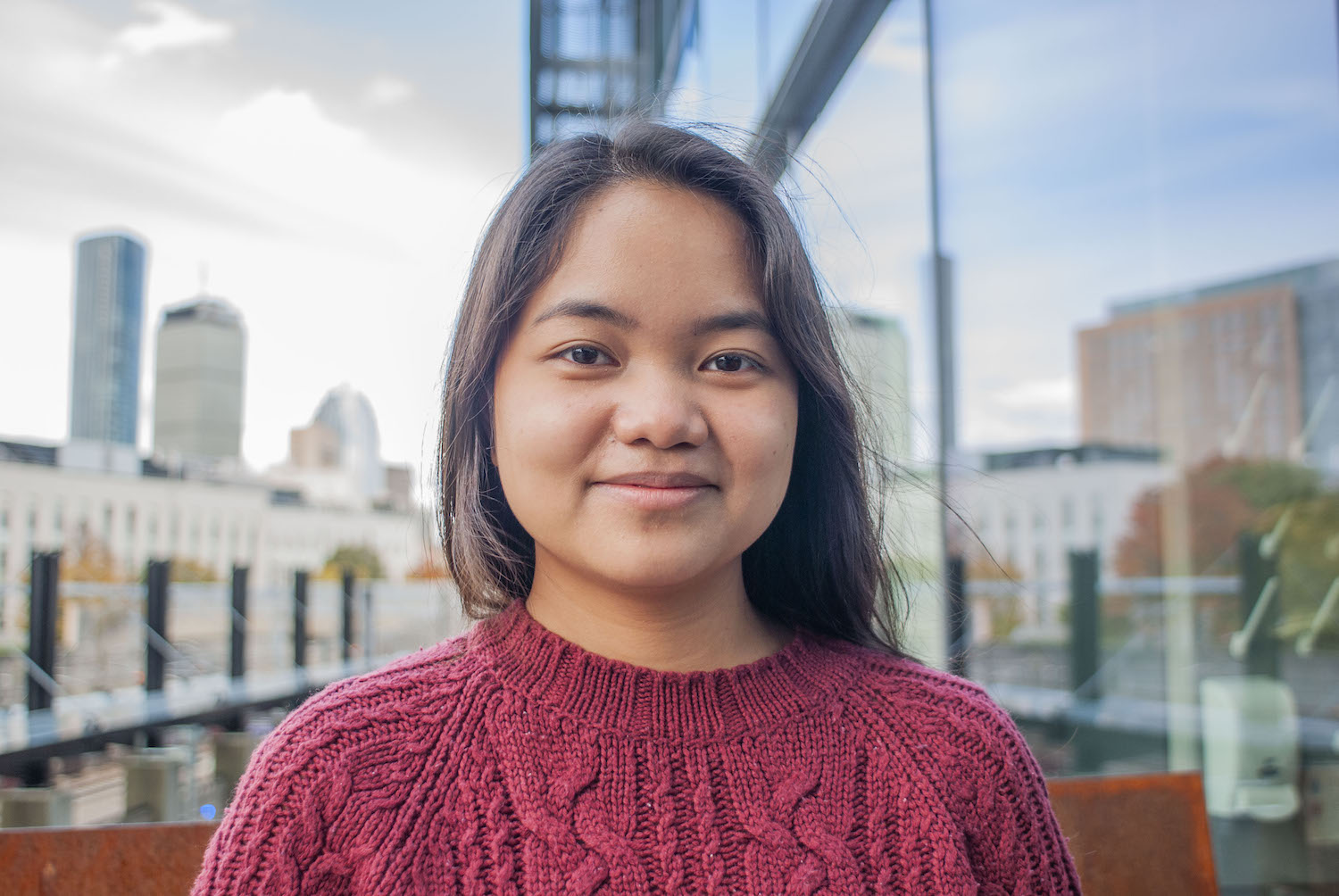 Ivy Kee '22
Sara
Ivy is a fourth-year Theatre major with minors in Psychology and Theatre, Performance, and Social Change. Previous credits include Jacquenetta/Mercade in Love's Labour's Lost (NU Shakespeare Society), Mom/Self in The Inn Between (Devised Project), and Mary Bedloe in Twisted Tales of Poe: A Radio Play (Acting Out). Ivy is a member of Silver Masque's Technical Squadron, and completed co-ops/internships at New Rep, Central Square Theater, and Arts at the Armory.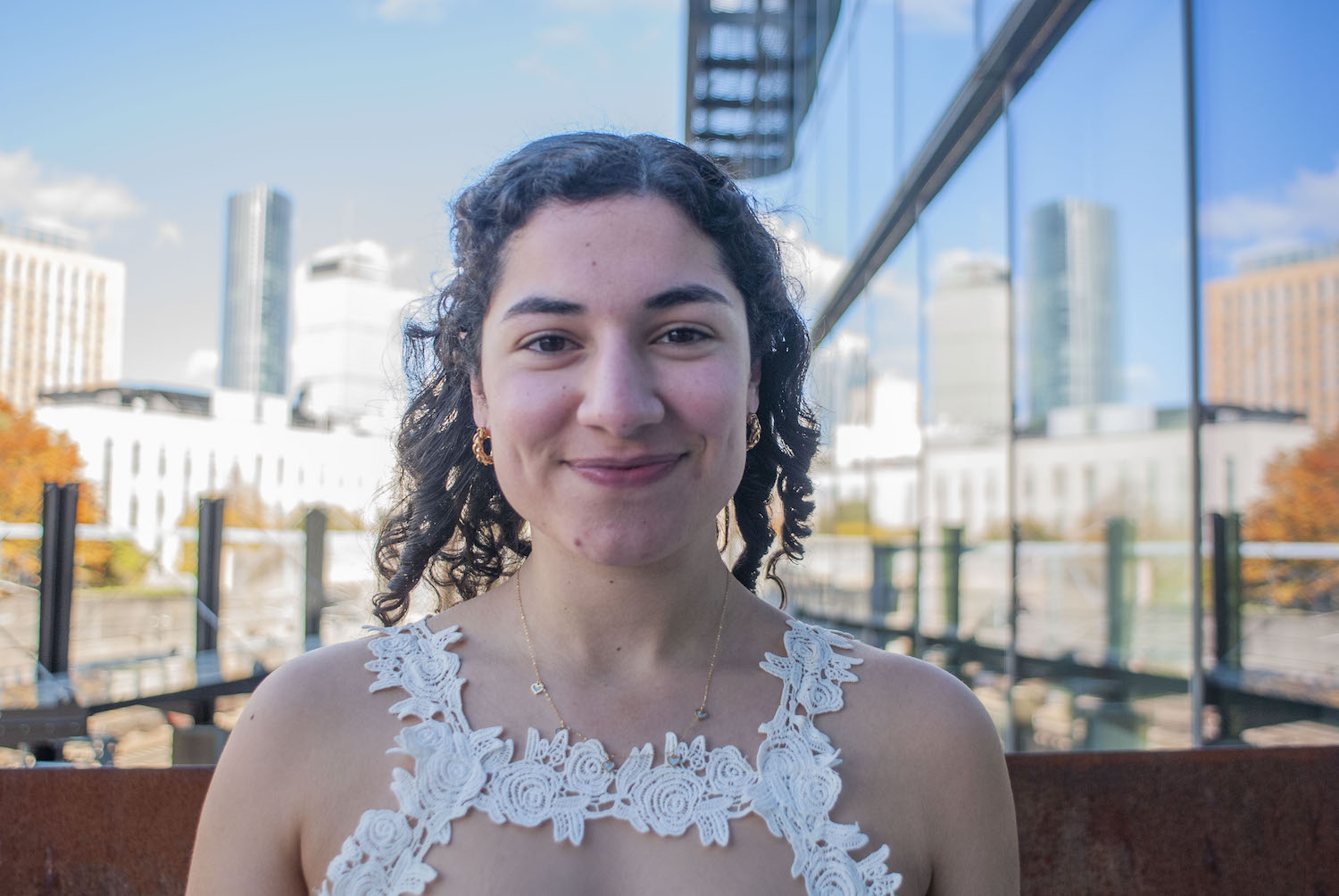 Mitra Sharif '22
George
Mitra is a 4th year Communication Studies major with minors in Business Administration and Professional Presentation. She is an Iranian-American, born and raised in Madison, NJ. Mitra loves spirituality, poetry, sports, and her family. She plays catcher and serves as Captain on the Northeastern Club Softball team. She received acting training at the Stella Adler Summer Conservatory and recently portrayed Simone in Silver Masque's 10-minute play, My Troubles. Mitra's motto is "Seize the Day!"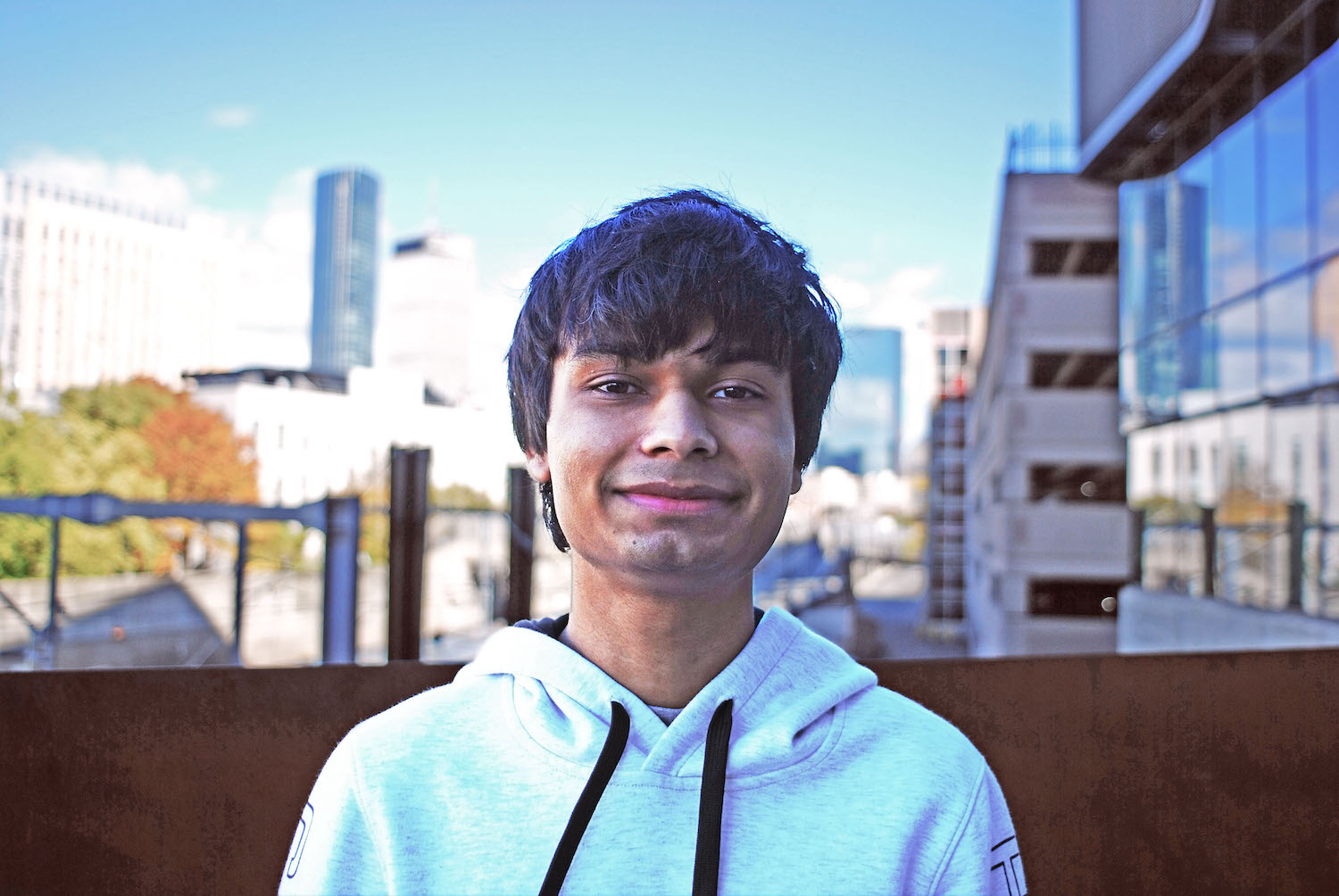 Pushpak Chandak '21
Peter
Pushpak is graduating this year in December with a master's degree in Telecommunication Networks. He hasn't had lines to memorize since The New Renaissance Theatre Company's production of What Rough Beast (Rafi) in Fall '19. Pushpak drinks milkshakes every day and cannot do without. In his free time, he loves watching films (mostly Bollywood), going on road trips, and going to new places to eat.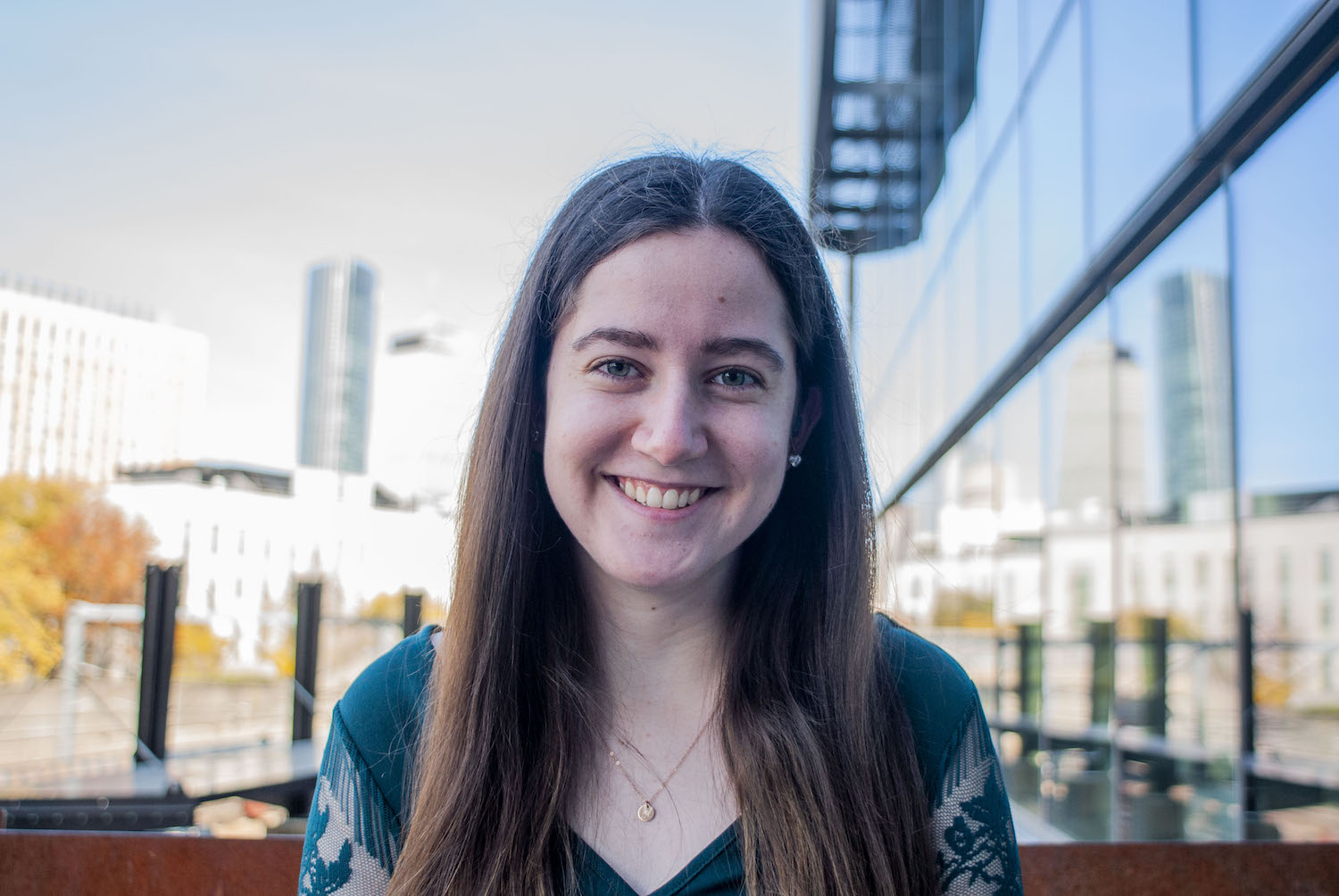 Erin Rosenfeld '23
Detective Cole
Erin is a 3rd-year American Sign Language/Psychology combined major, an Interpreting major, and a Theatre minor. Favorite credits include Sylvia in Tribes (Glenbrook North) and Rosalind in As You Like It (Oxford University). In addition to acting, Erin is passionate about advocacy work in the Deaf community. Her efforts have led to being featured in Teen Vogue, Forbes, CBS Inside Edition, Buzzfeed, and more. She hopes you enjoy the show!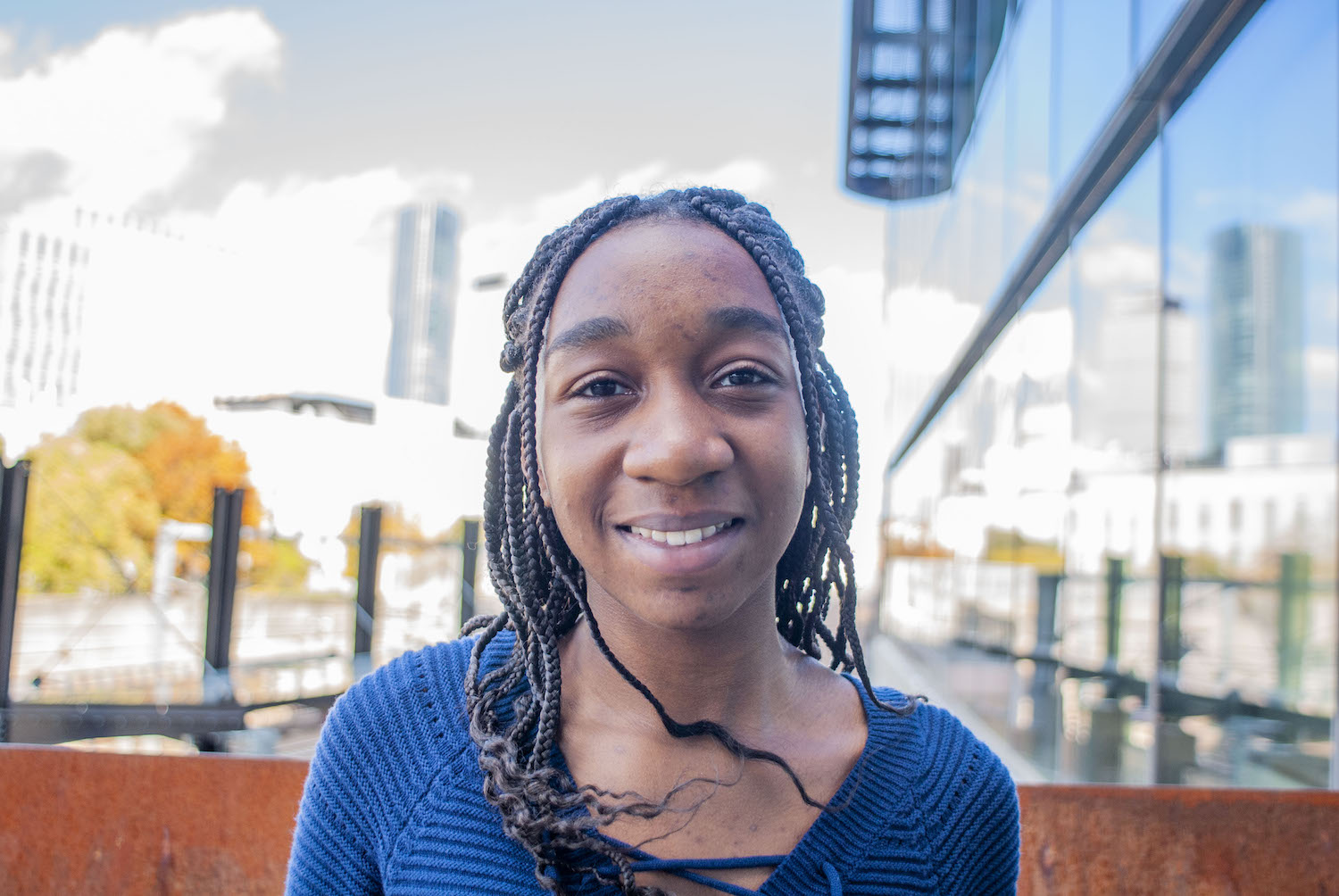 Mer Brown '24
Mrs. Winsley, Understudy for Sara
Mer is a 2nd year student majoring in Media and Screen Studies and Theatre and minoring in Psychology. Mer was Players 6, 8, and 11 in the play How To Survive a Pandemic by Kaitlyn Fiery and Shira Weiss. Mer is also a member of Silver Masque's Technical Squadron, and recently created BitterSweet, a short film which premiered at OVV's Horror Hang Film Festival.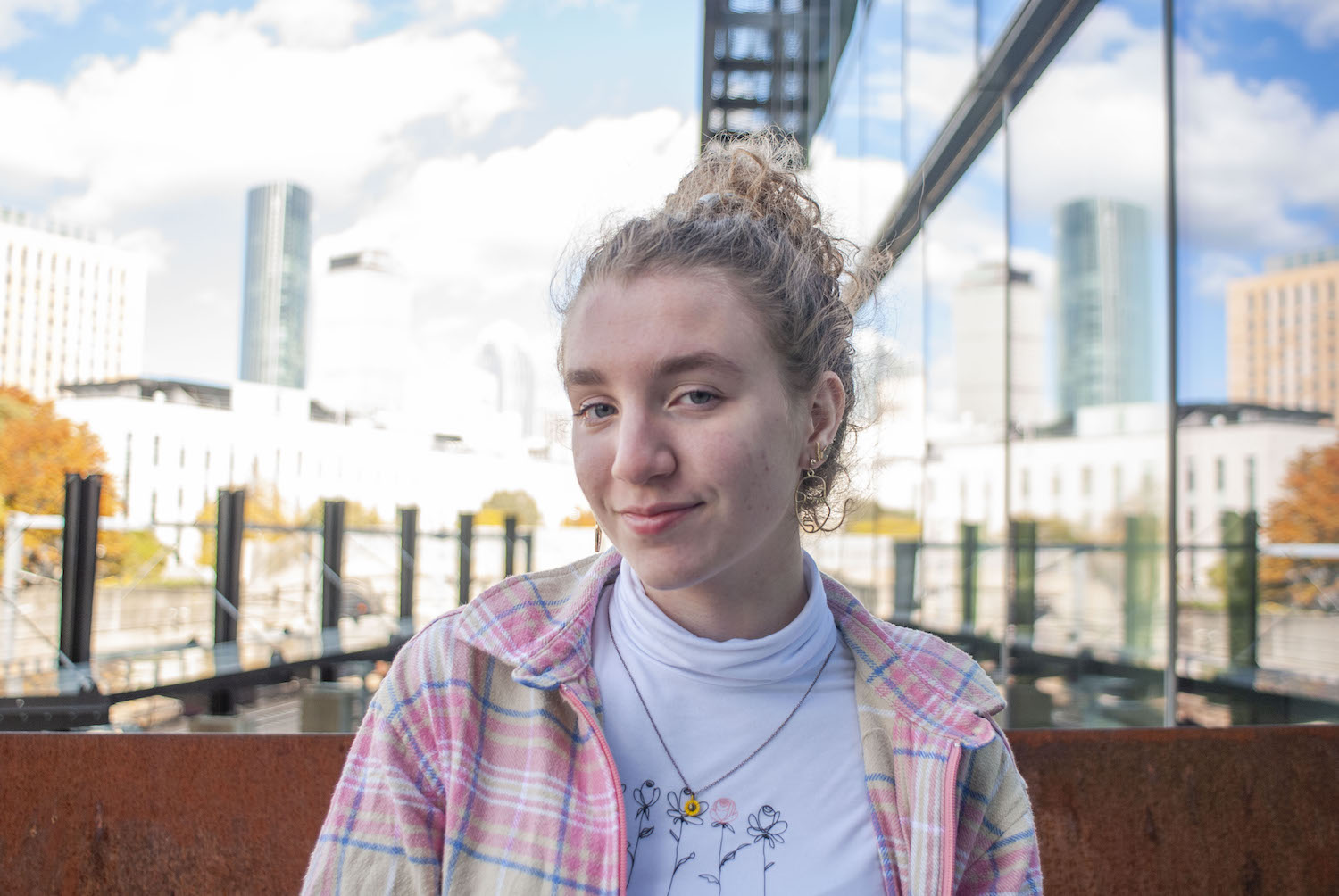 Lauren McDermott '25
Nurse, Understudy for Callie/George/Mrs. Winsley
Lauren is a 1st year Psychology and Music major from Woodbury, New York. Recent credits include Honey in Mirror, Mirror (Acting Out) and Stacee Jaxx in Rock of Ages (From Stage to Screen). Lauren's introduction to theatre at Northeastern University has been amazing thanks to this cast and crew. This show is near and dear to her heart, so she hopes you love it!
Crew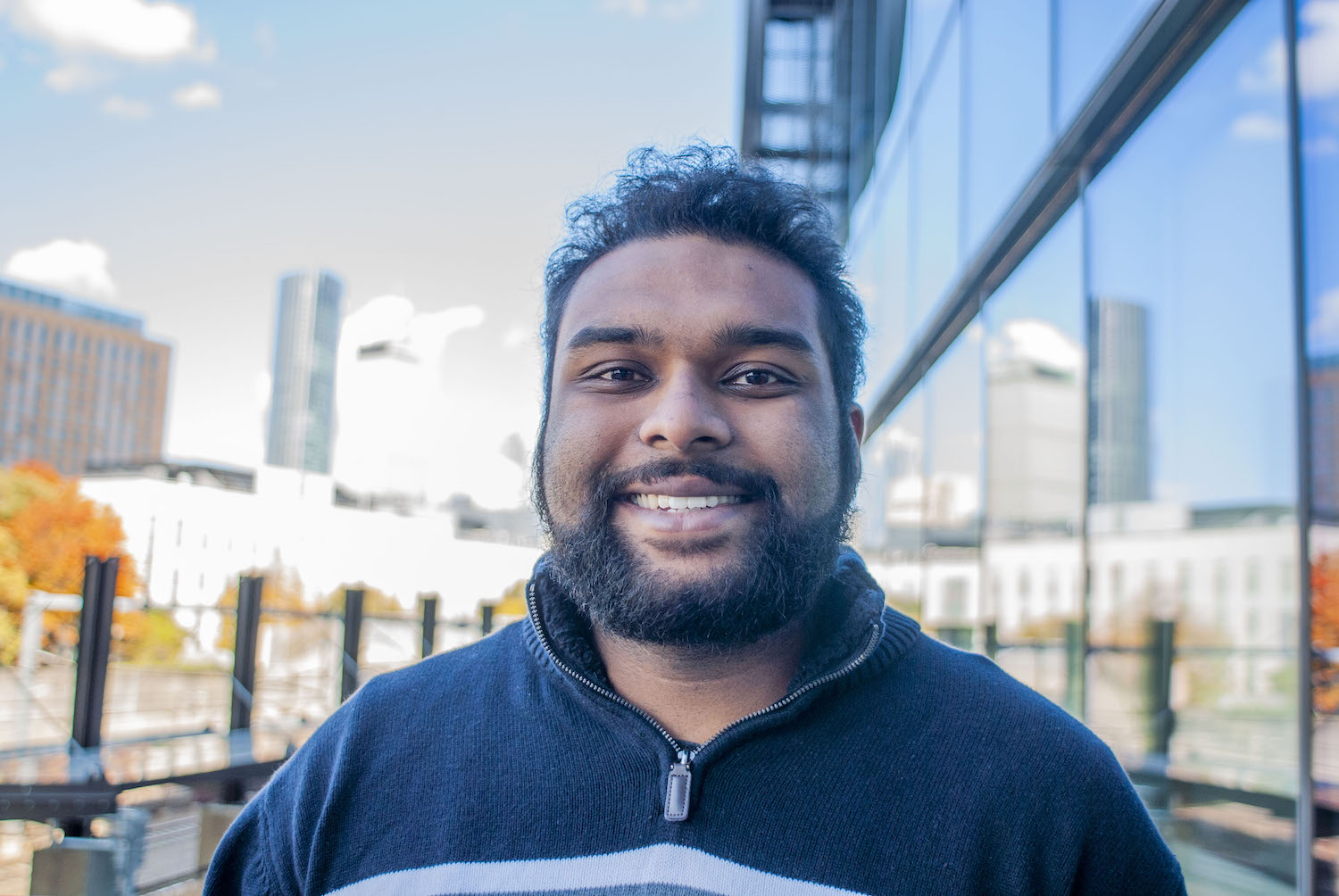 Karthik Arumugam '22
Co-Director, House Manager
Karthik is a 5th Year Mechanical Engineering Major. His most recent credit is the Props Manager for Water By the Spoonful (NewRen). This is his first play as a director at Northeastern! Karthik is also a member of The Beta Chi Theta Fraternity and his hobbies include Arts and Crafts, Gardening, and HVAC.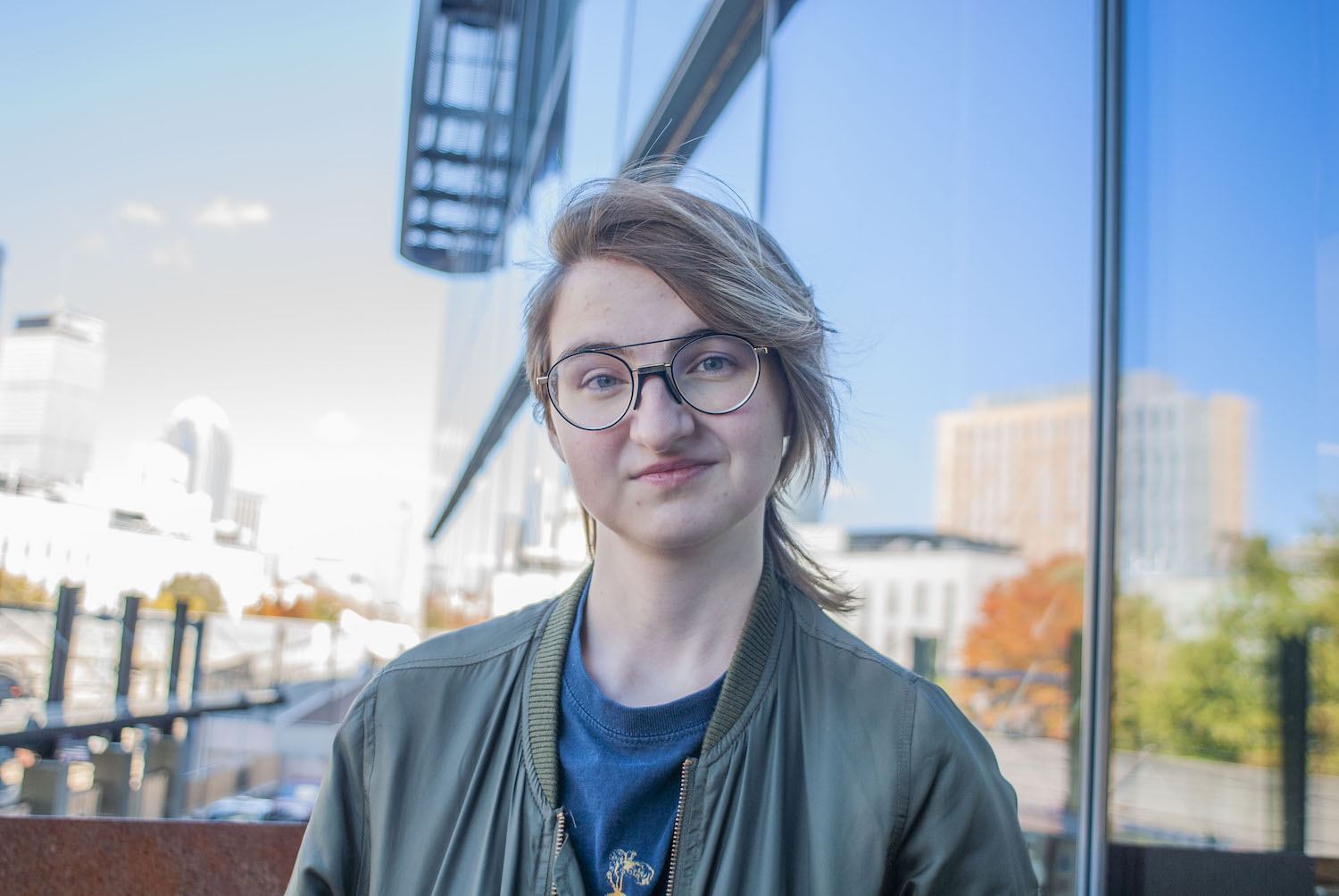 Lou Conrad '23
Co-Director
Lou is a 4th year combined major in Theatre and Media Screen Studies. Their previous Northeastern credits include Three Sisters (Ferapont), Urinetown (Mr McQueen) and working backstage in the scene shop and costume department. They also performed in their first professional show at the Apollinaire Theater in Chelsea, Hir, as Max. During the pandemic Lou participated in a few performances over zoom, but sort of disappeared from theater for a bit. They are overjoyed and grateful to be back and working with this group of amazing individuals in person. Theater is beautiful and important. Please keep others safe during this time so we can continue to share why.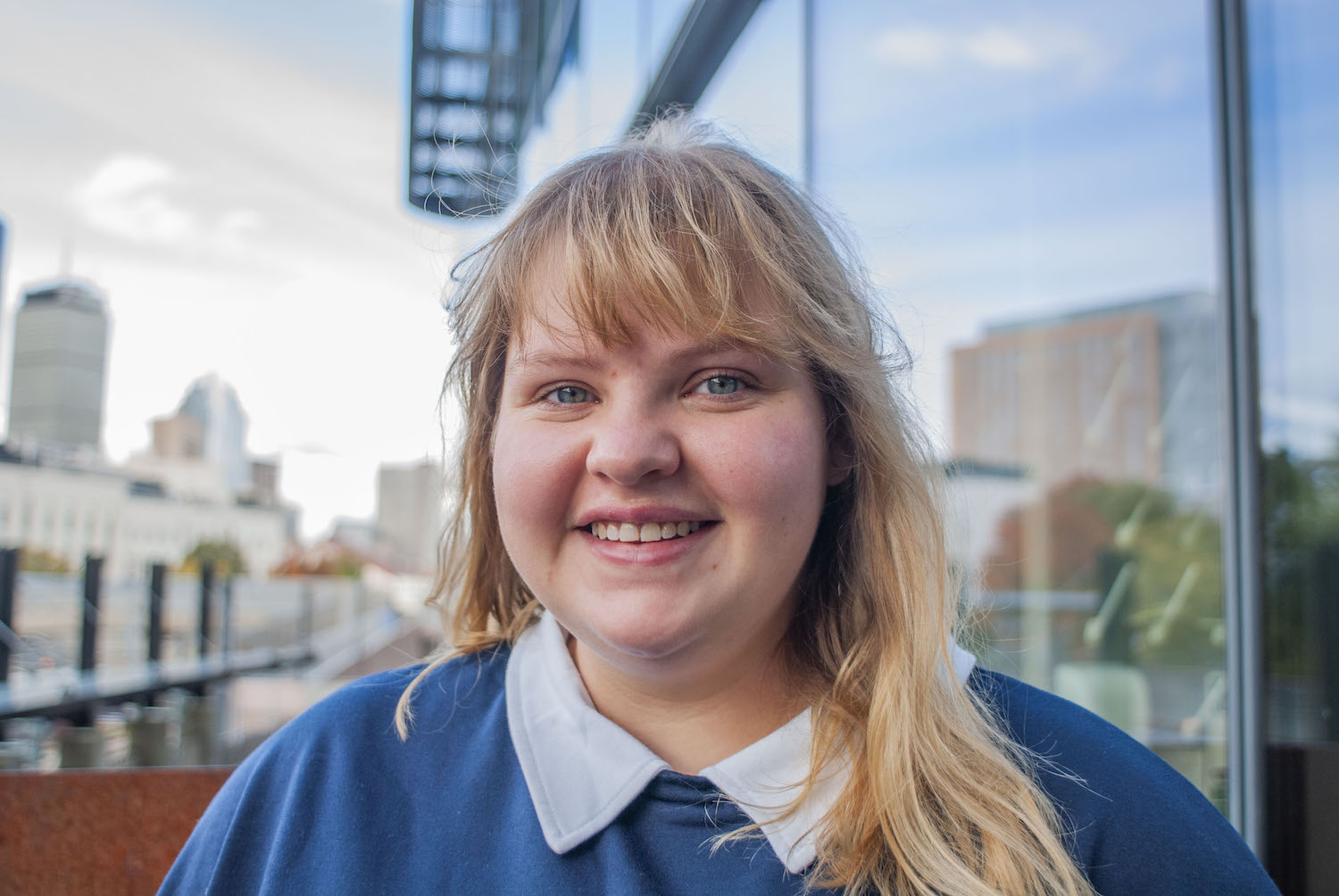 Lily Mittnight '22
Assistant Director, Dramaturg
Lily is a current grad student in the Creative Practice Leadership program at Northeastern University. She attended Northeastern for her undergrad as well and never left any of her undergrad clubs, making her an honorary 6th year/grandma. She is so happy to be back directing in person after solely directing over Zoom for an entire semester. Never being one to shy away from overcommitting, Lily has also spent the semester costume designing for NU Stage Musical Theatre's revue Hi There, Bye There.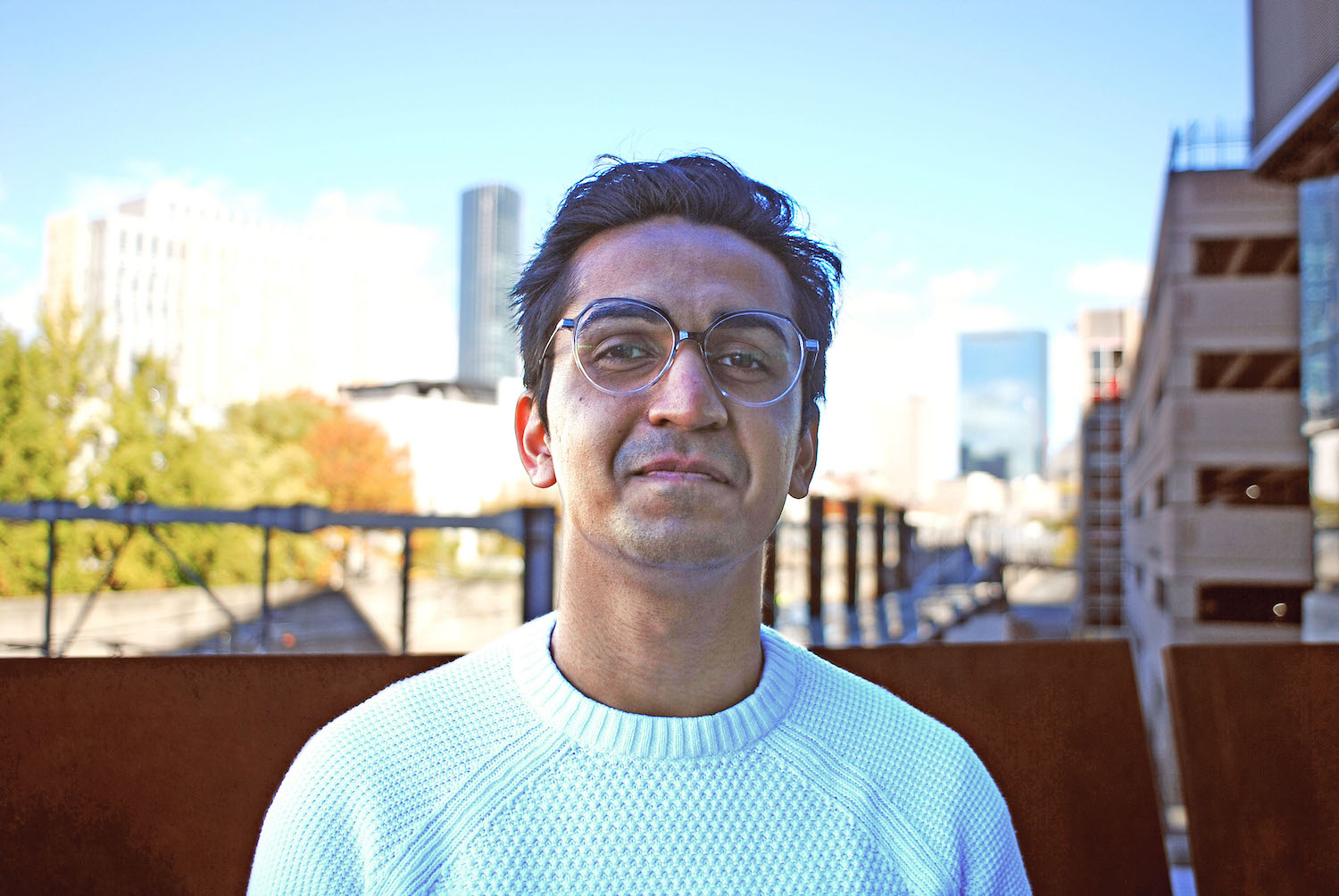 Aman Kushwaha '21
Production Stage Manager
Aman is a 2nd year graduate student from Computer Systems and Telecommunication. With past experience in Sound and Set design from undergrad, he's excited to be a part of this amazing project as the Production Stage Manager! His hobbies usually belong to a cup of coffee and Coldplay over his guitar.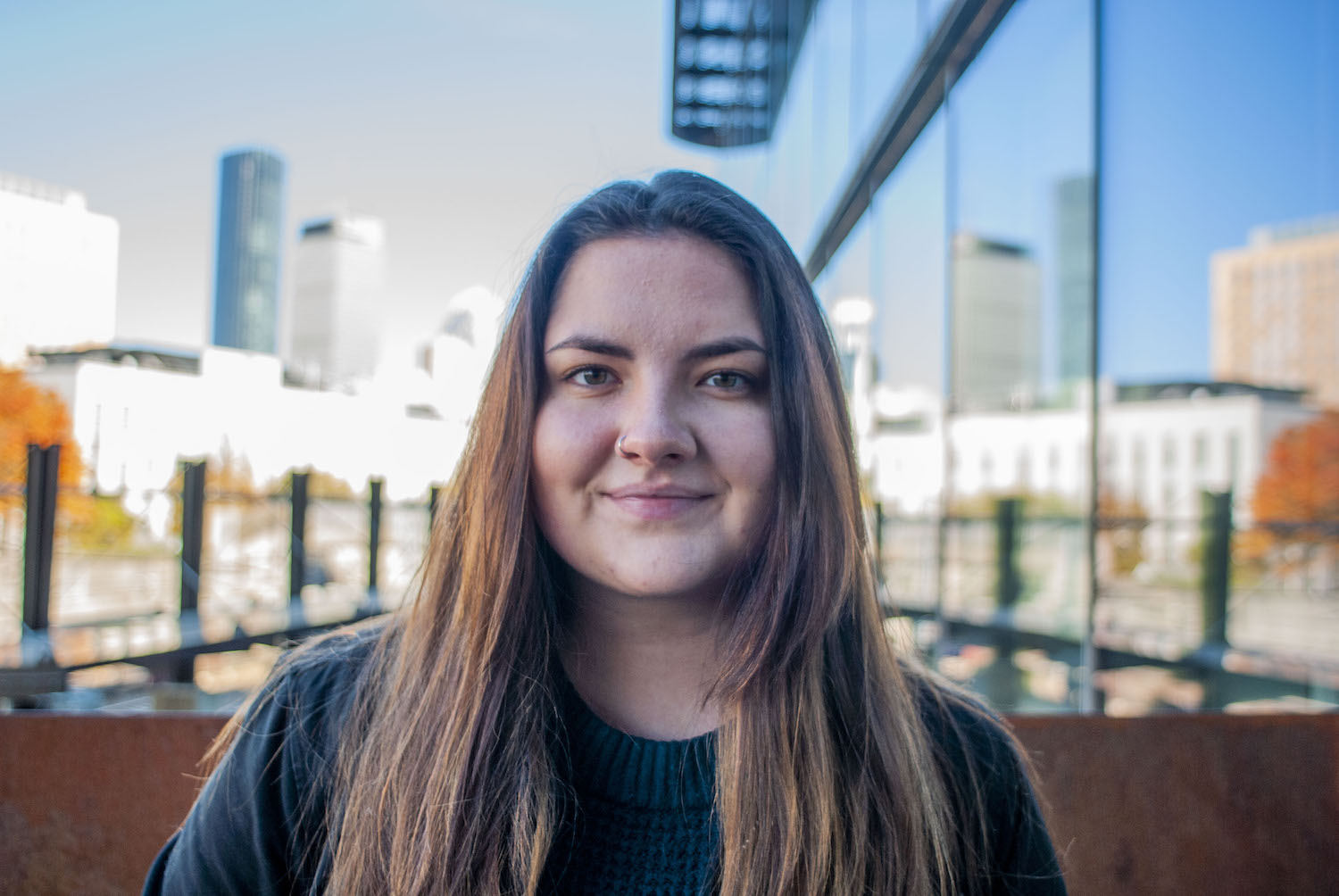 Makenna Harnden '23
Assistant Stage Manager
Makenna is a third year Media and Screen Studies in Theatre major with a minor in Theatrical Design. Makenna transferred to Northeastern University this past spring from Rhode Island College. Previous credits include Head Electrician for Love and Information (NUDoT), Assistant Electrician for As U Like It (NUDoT), Assistant Lighting Designer for Everyman (RIC) and Light Board Operator for Good Friday (RIC). Makenna is currently a Peer Mentor for the Department of Theatre, and is also a representative on the Department's Student Advisory Board.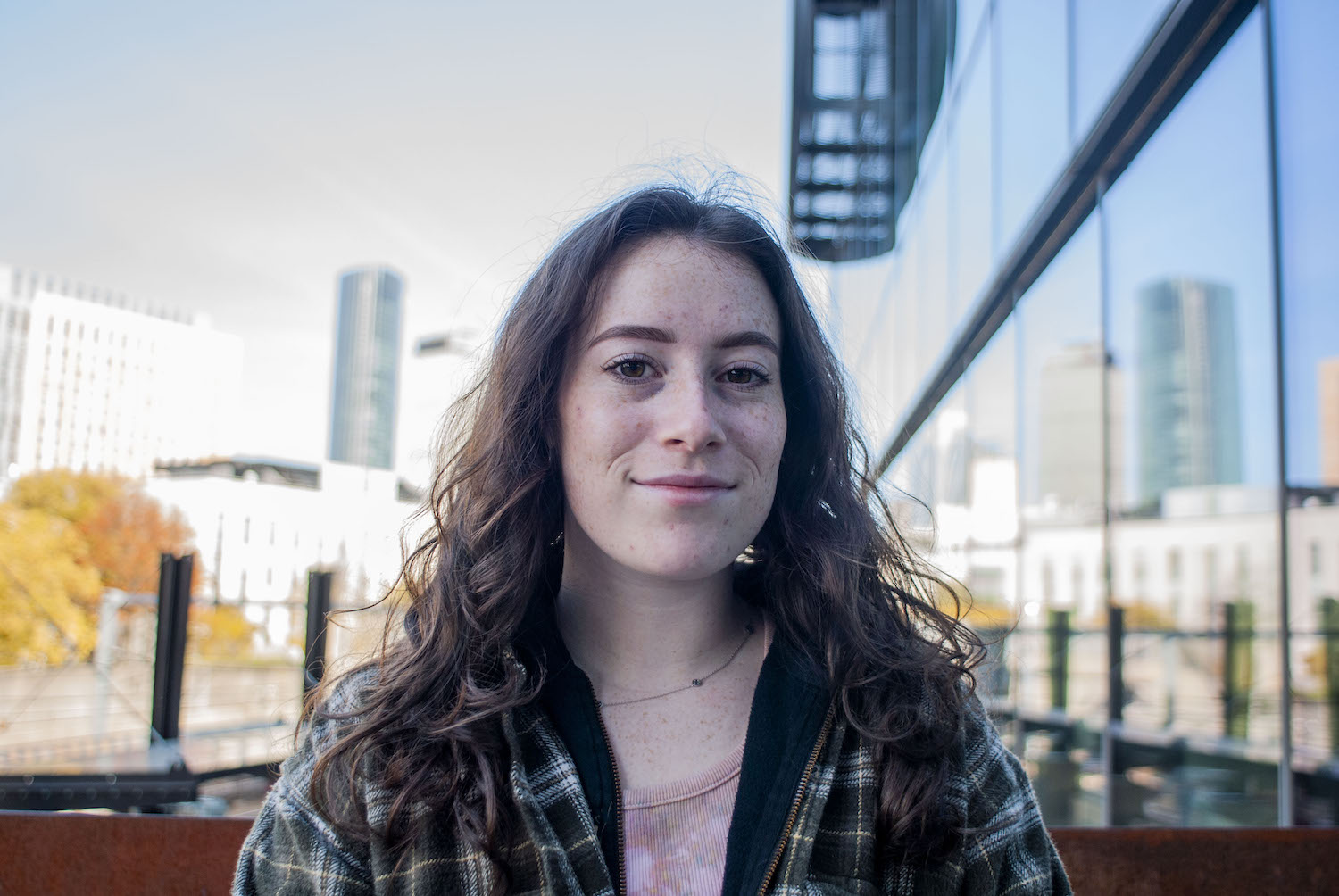 Vienna Volinsky '25
Costume Designer
Vienna is a 2nd year Linguistics and Communications major with American Sign Language and Theatre minors. She is also currently the assistant stage manager for the NUstage Revue!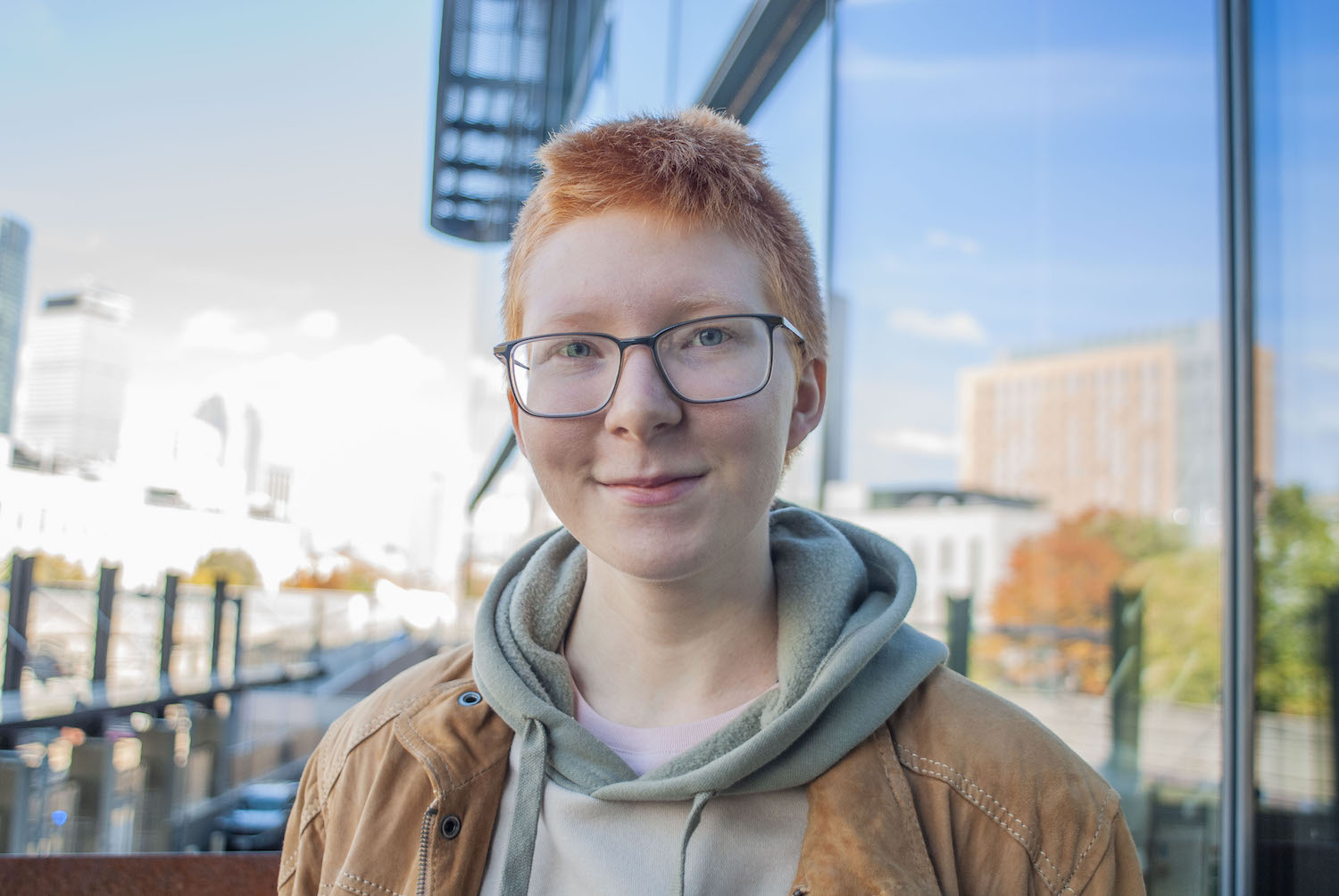 Wynn Graves '24
Set Designer, Light Board Operator
Wynn is a Theatre major with a Media Production minor from Moline, IL. They have previously worked on How to Survive a Pandemic (Shira Weiss and Kaitlyn Fiery) as a sound designer and board operator and As U Like It (NUTD) on set construction. They are a member of NUAGE and do work for Greenpeace outside of school.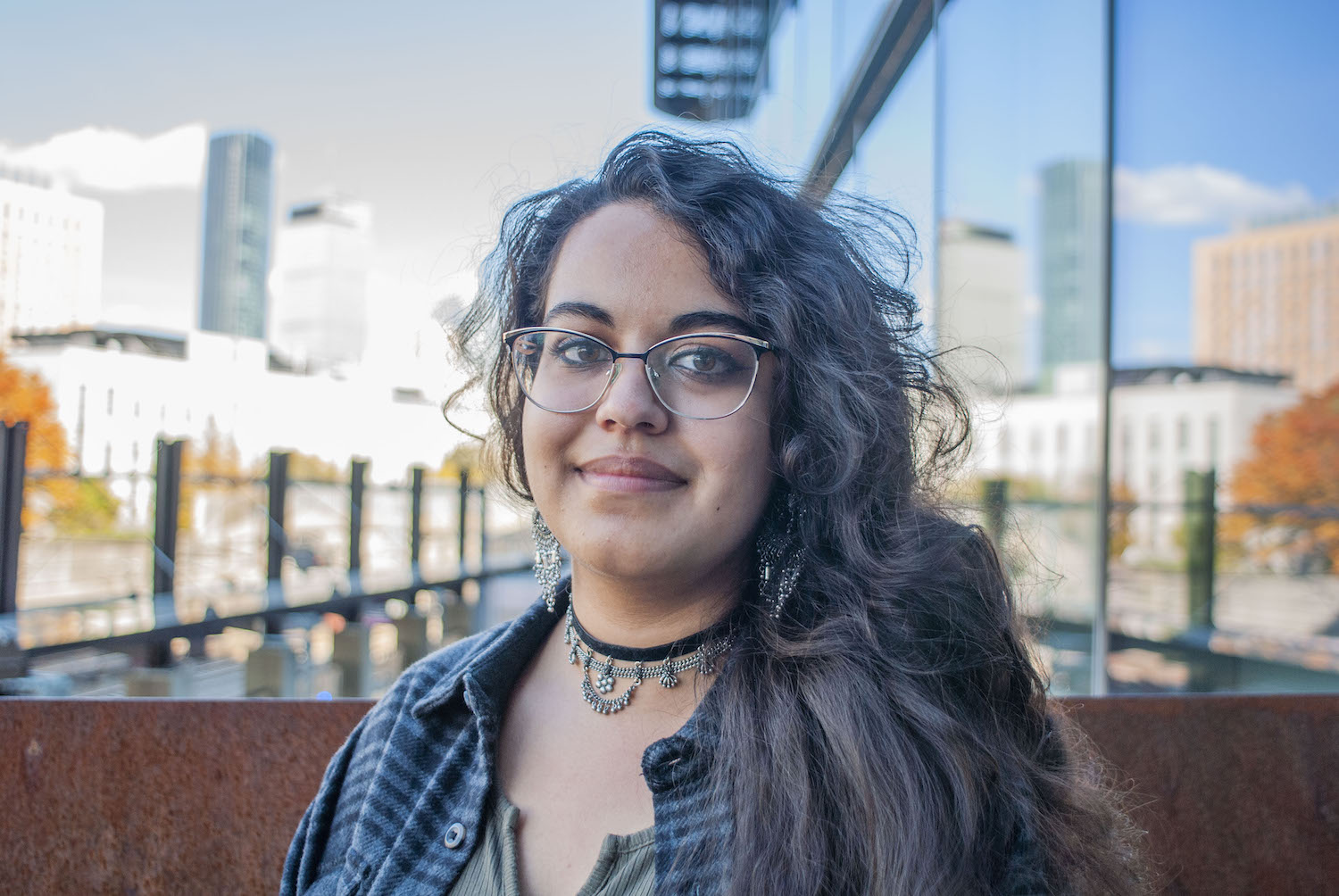 Indu Holdsworth '23
Props Manager, Deck Crew
Indu is a third-year Ecology and Evolutionary Biology major with a minor in Women's Gender and Sexuality Studies. Previous credits include Props Manager for You Can't Take It With You (Bosque), Assistant Stage Manager of Urinetown (Bosque), Sound Operator for Cultural Day Shows (UWC-USA), and Stage Manager of The Box Play (UWC-USA).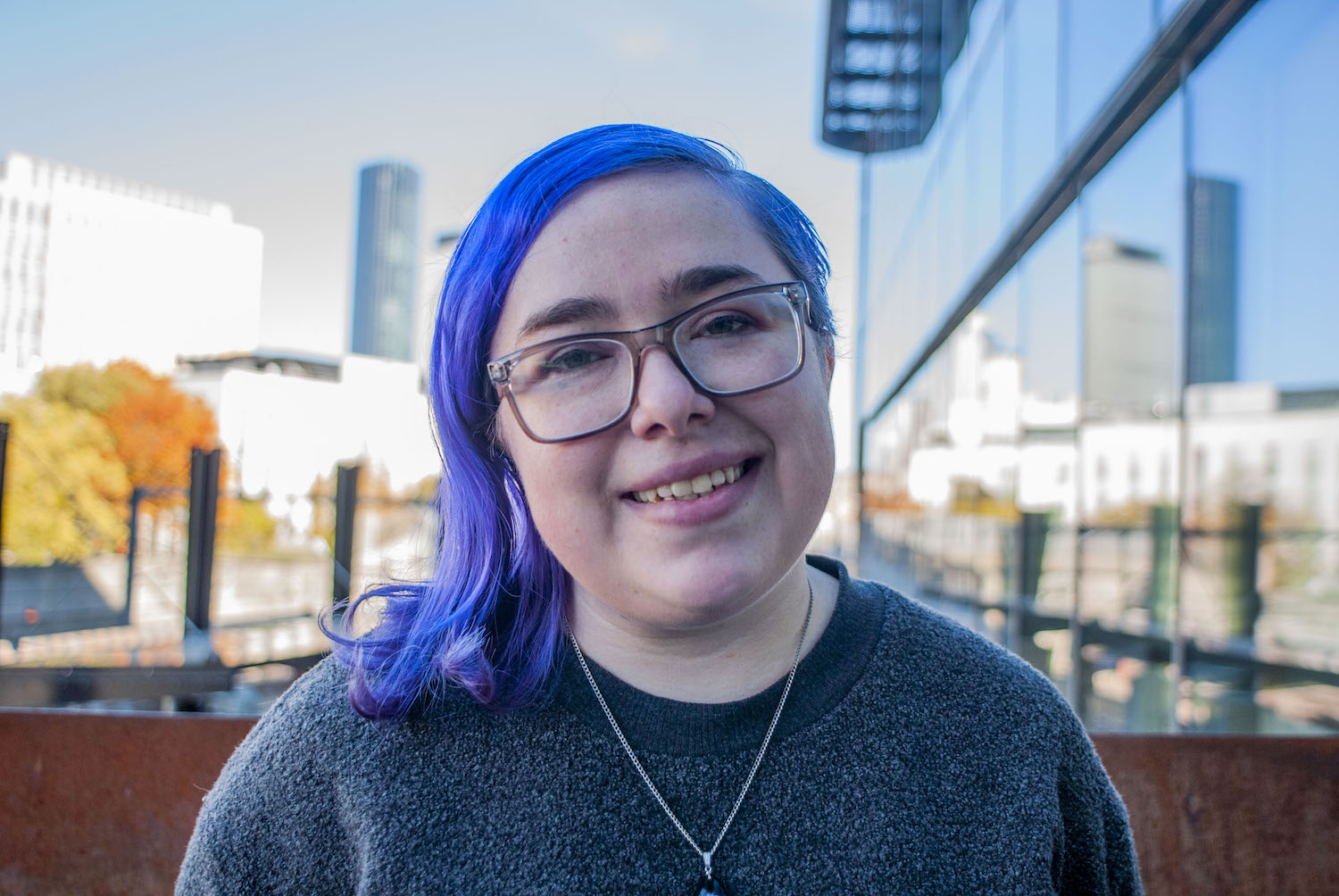 Michelle Walker '21
Lighting Designer
Michelle is a 5th year Biochemistry major with a minor in Technical Theatre who is graduating in December. They're excited to be back to creating with this wonderful company after a two-year hiatus from theatre. Previous credits include assistant lighting designer for Three Sisters (NUTD), lighting designer for Harvey (Acting Out), lighting designer for Seven Deadly Sins (NUStage), and serving as NUStage's technical coordinator.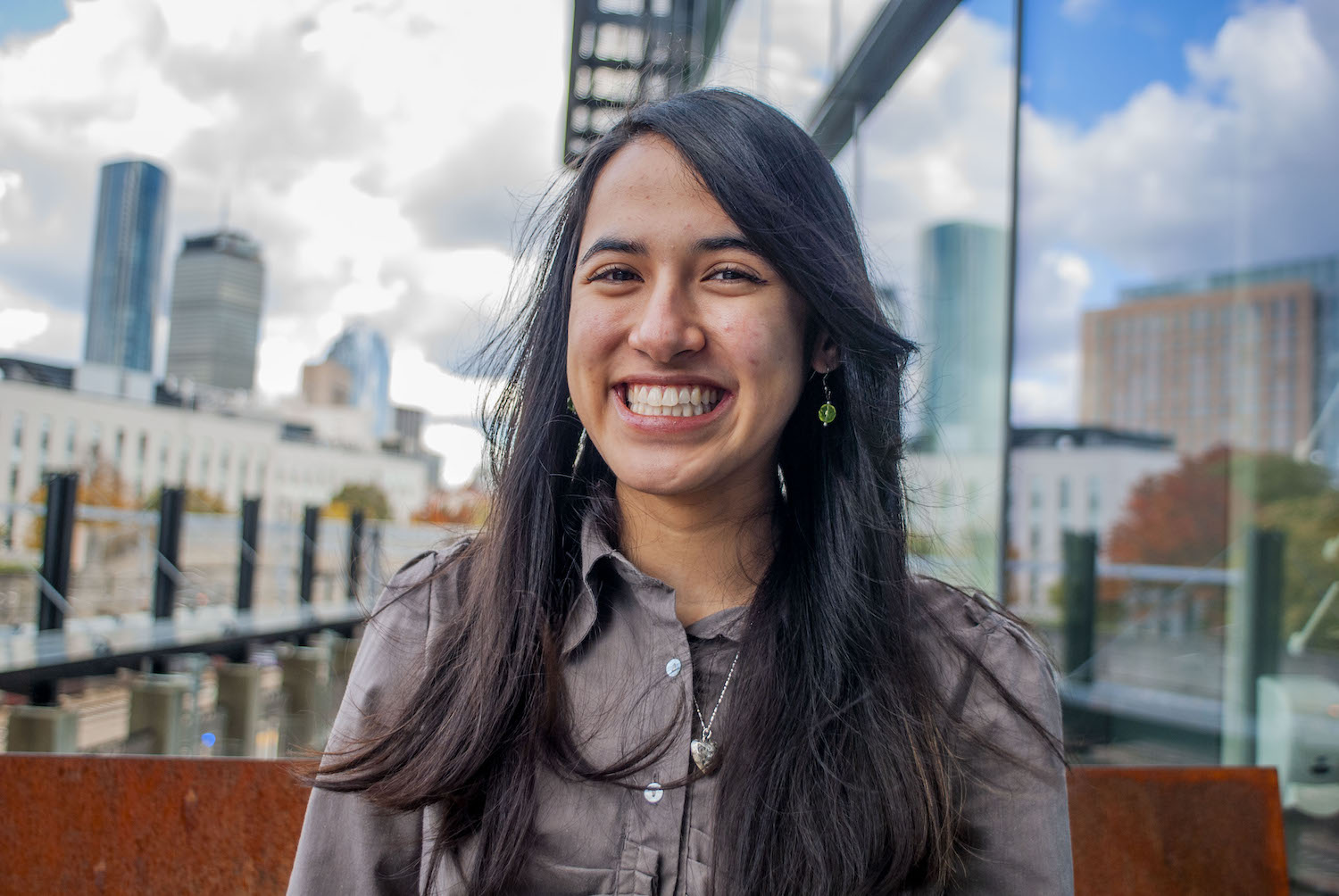 Becca Montante '21
Sound Designer, Captions Operator
Becca is a 5th year Landscape Architecture and Environmental Science major. Recent credit is Orangutan in New Renaissance's production of Water by the Spoonful. She co-leads ASLA Adapt, and hosts her own radio show, Mind Fuzz, every Monday at 8 AM on WRBB 104.9.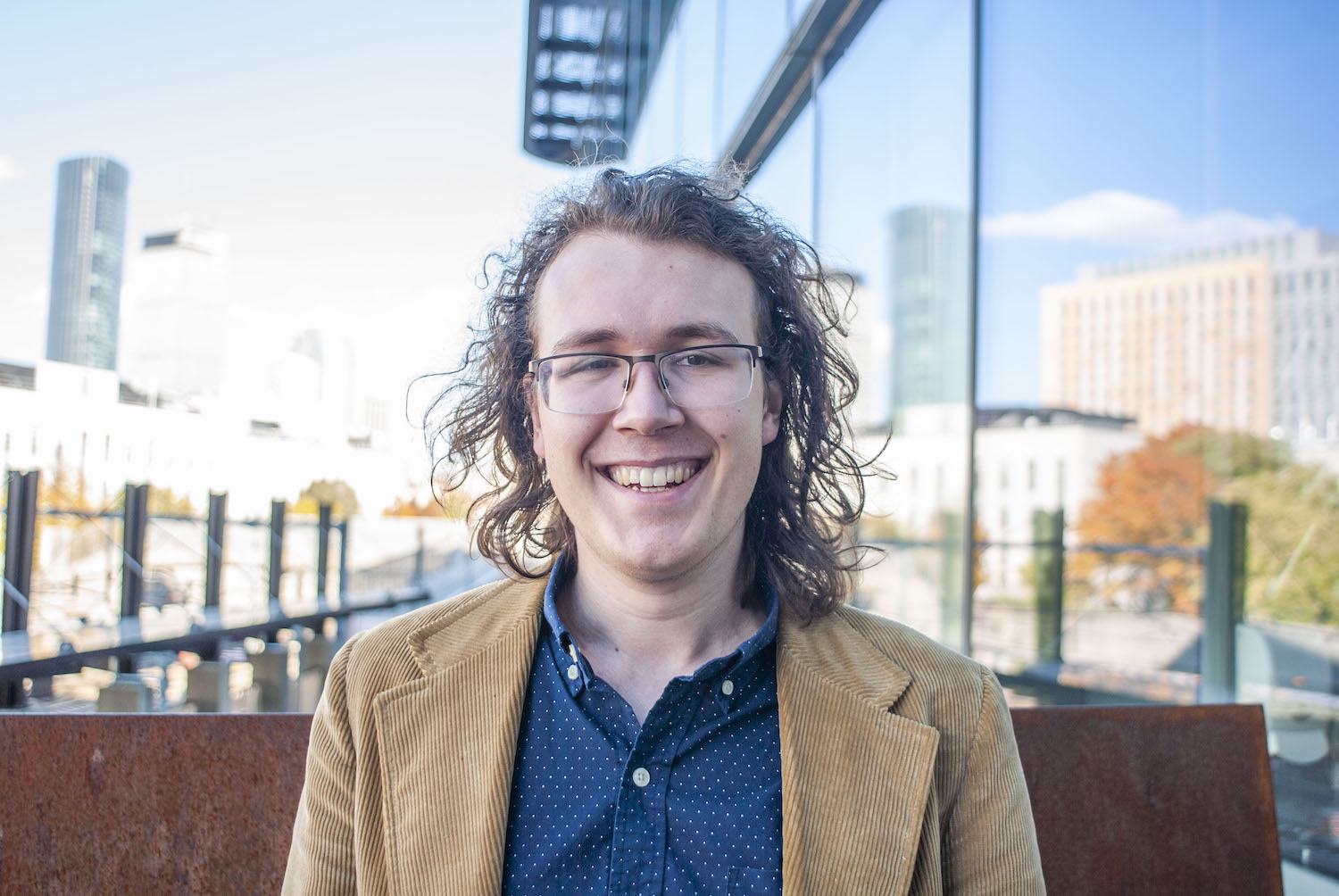 Peter Benson '24
Sound Board Operator
Peter is a 2nd Year Computer Science and Music Technology Major. This is his first production at Northeastern. Peter is also a member of Green Line Records and Songwriting Club, and loves to read Kurt Vonnegut and create music in his spare time.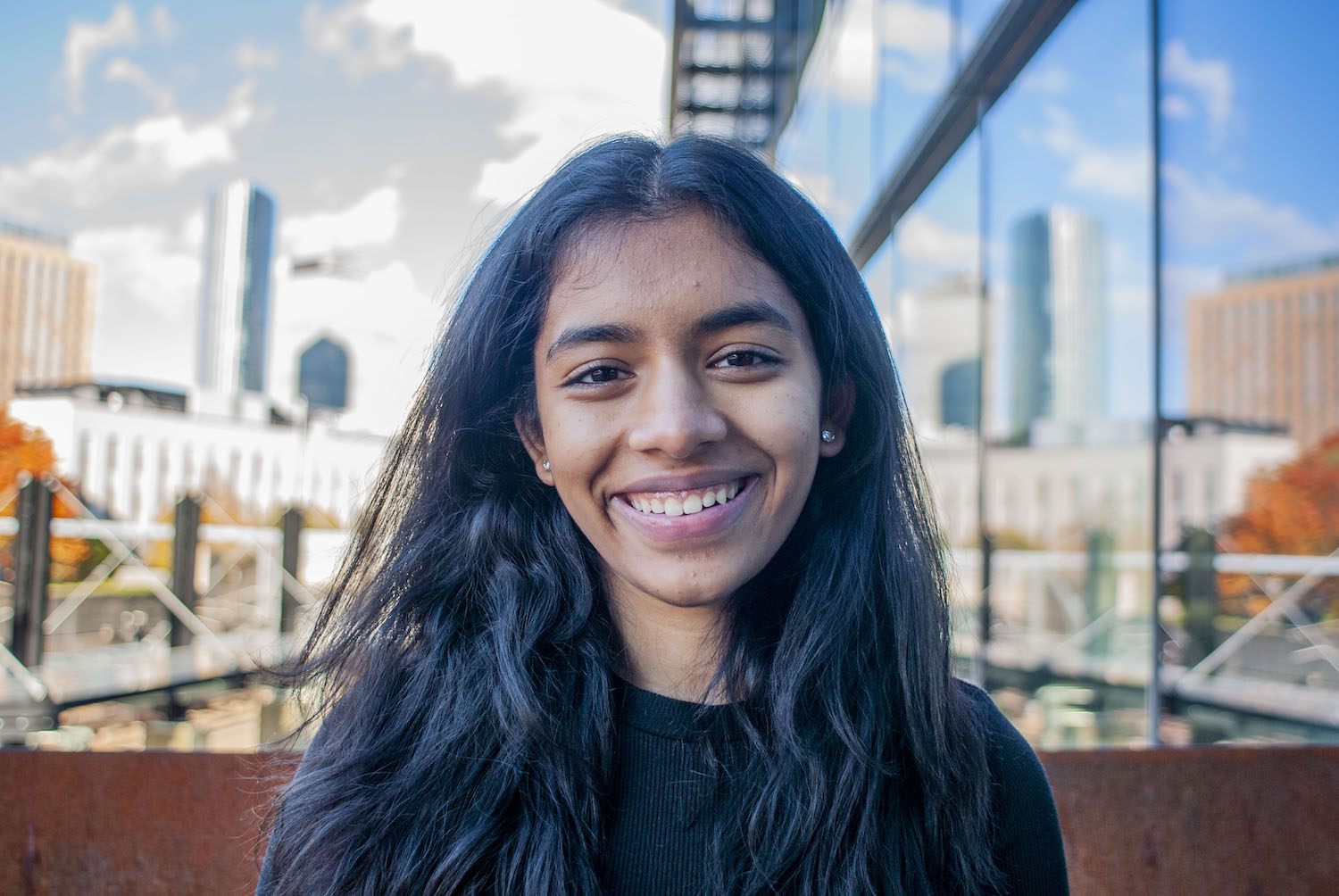 Ananya Lunkad '22
Wardrobe Crew
Ananya is a 4th year Communications and Media Studies major with a Theatre minor. Her most recent credit is Deck Crew for Love and Information (Theatre Department). Ananya is also a member of NUTV and her hobbies include baking, photography and film.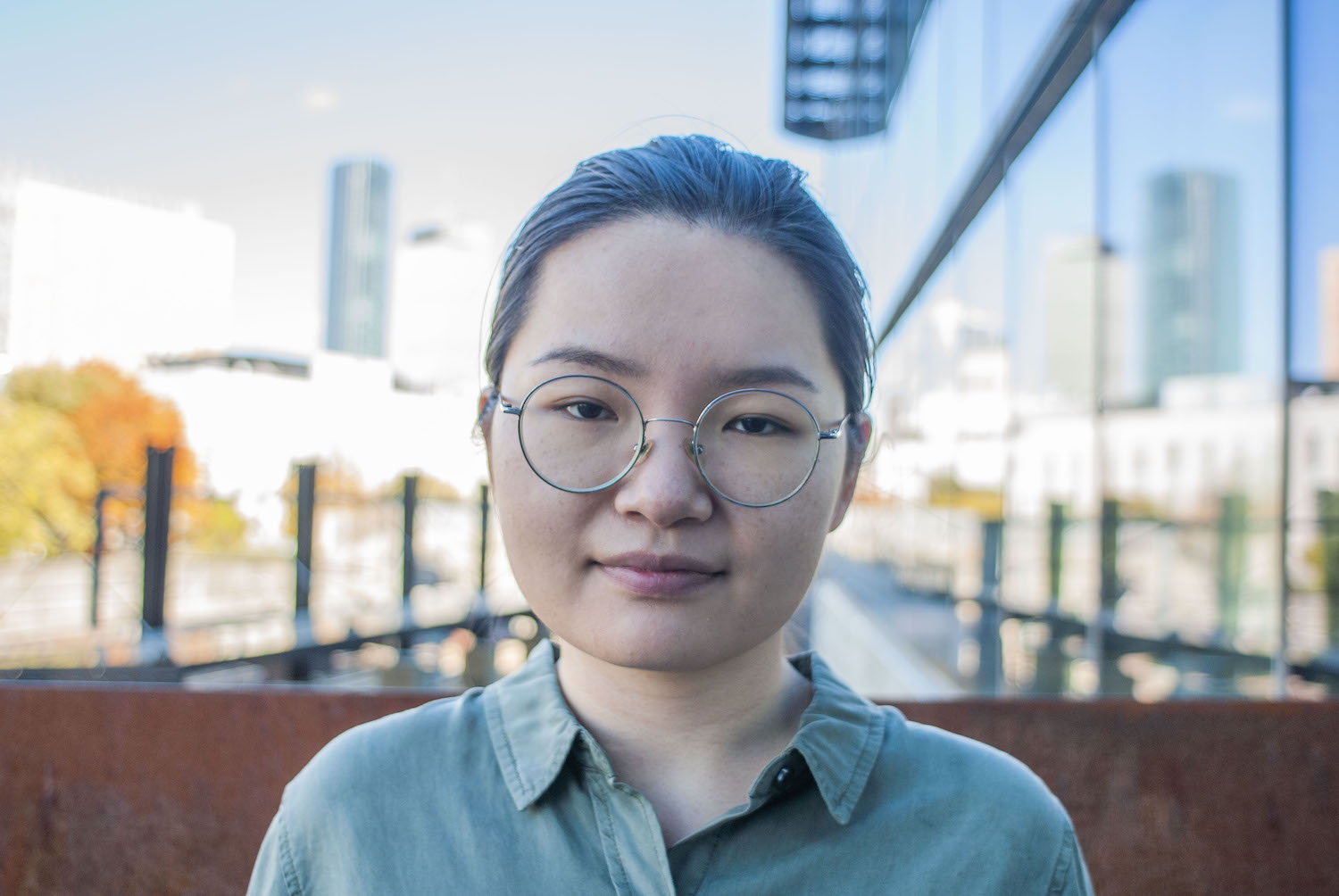 Selena Song '21
Wardrobe Crew
Selena is a 4th year Psychology and Linguistics major with a minor in Musical Theatre Performance. Her most recent credit is Deck Crew for Mary Stuart (Theatre Department). This is her first experience with New Renaissance! Her hobbies include watching shows in different languages and traveling on her own.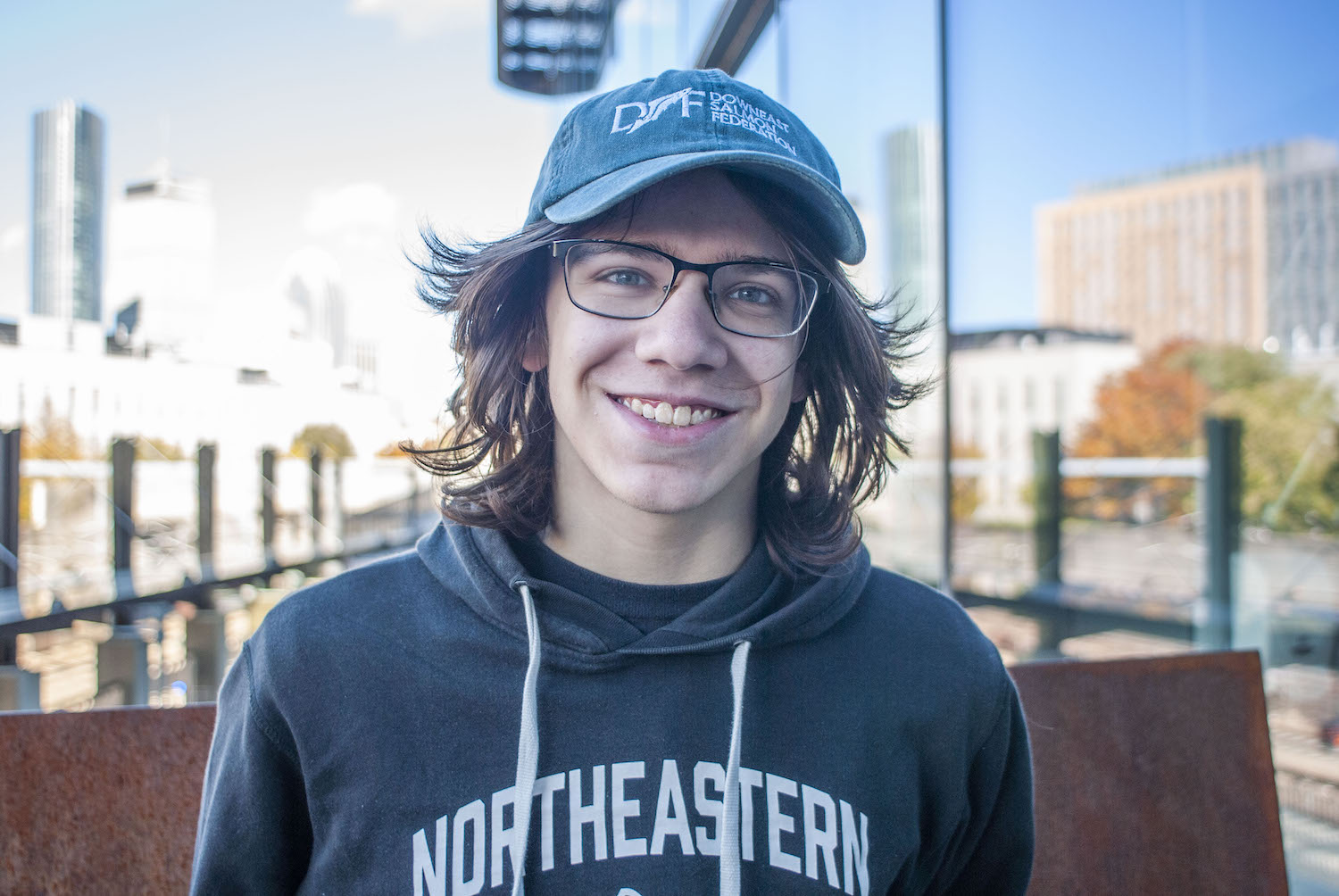 Jordan Korgood '24
Deck Crew
Jordan is 3rd year Marine Biology major with a minor in Environmental studies. He has performed in dozens of community theater and high school productions. This is his first production with New Renaissance. He enjoys fishing, sketch comedy, and improv in his free time.
Eboard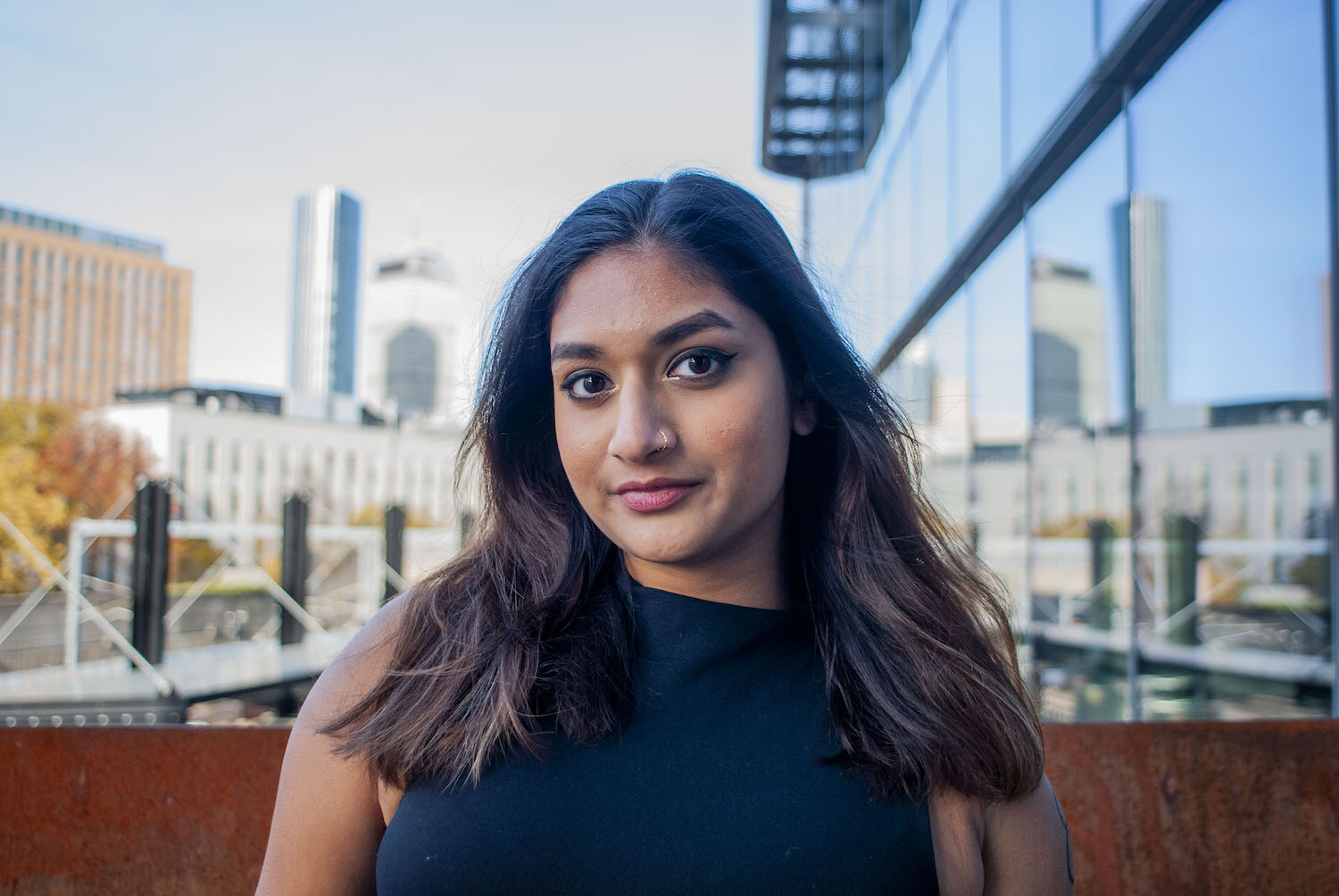 Vidisha Agarwalla '22
President
Wears baggy hoodies and big round glasses. Deplores bigots. Drinks chai. Protests regularly. Supports NGOs. Eats fire. Soaks daal. Dances. Squats. Is concerned. Refuses to be stereotyped.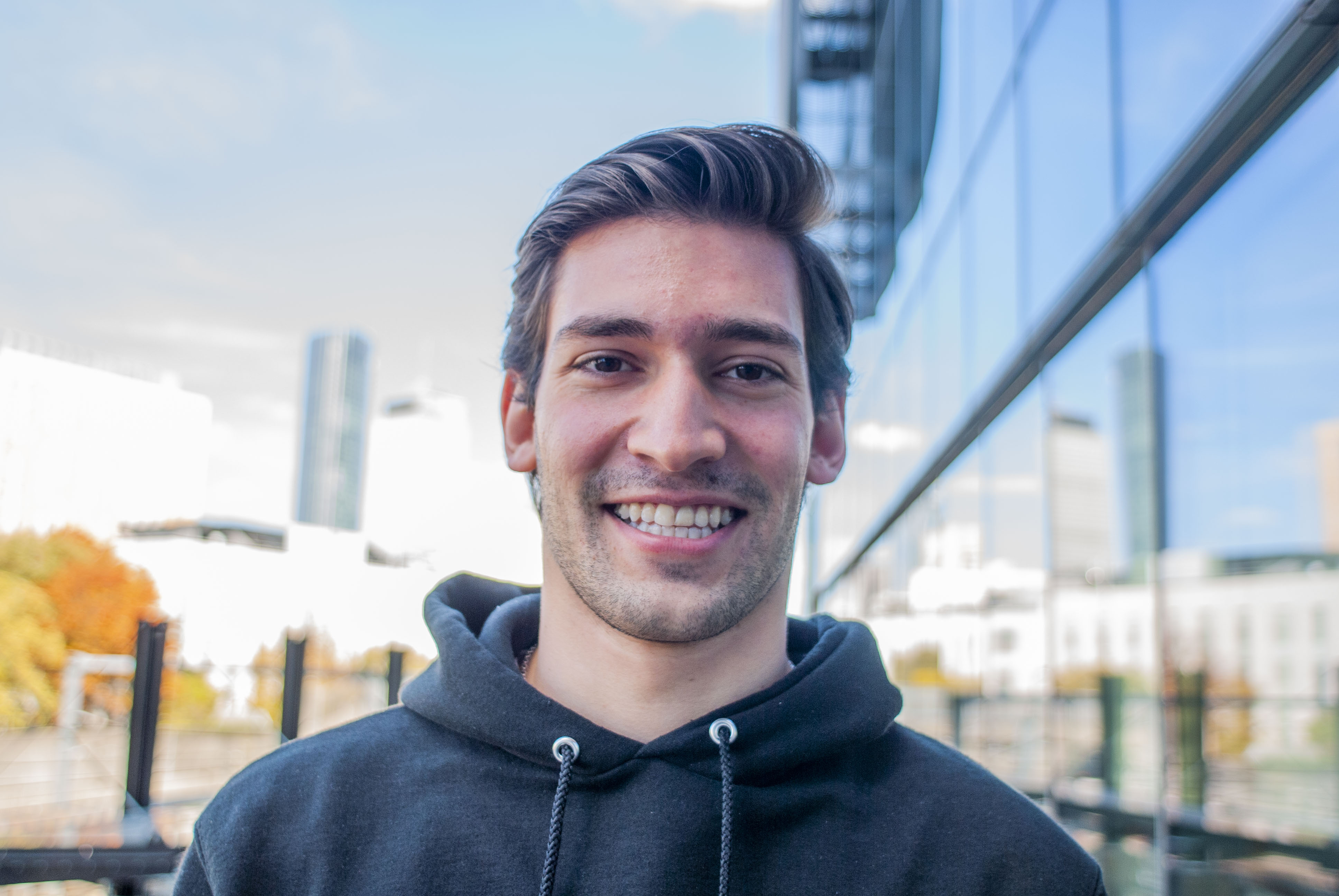 Gabe Peralta '24
Secretary
Gabe is the Secretary of New Renaissance Theatre Company. As a Theatre minor, Gabe is looking forward to participating in at least one production throughout his time at Northeastern. Apart from theatre, Gabe is pursuing a major in Computer Engineering and has completed his first co-op at Dell Technologies.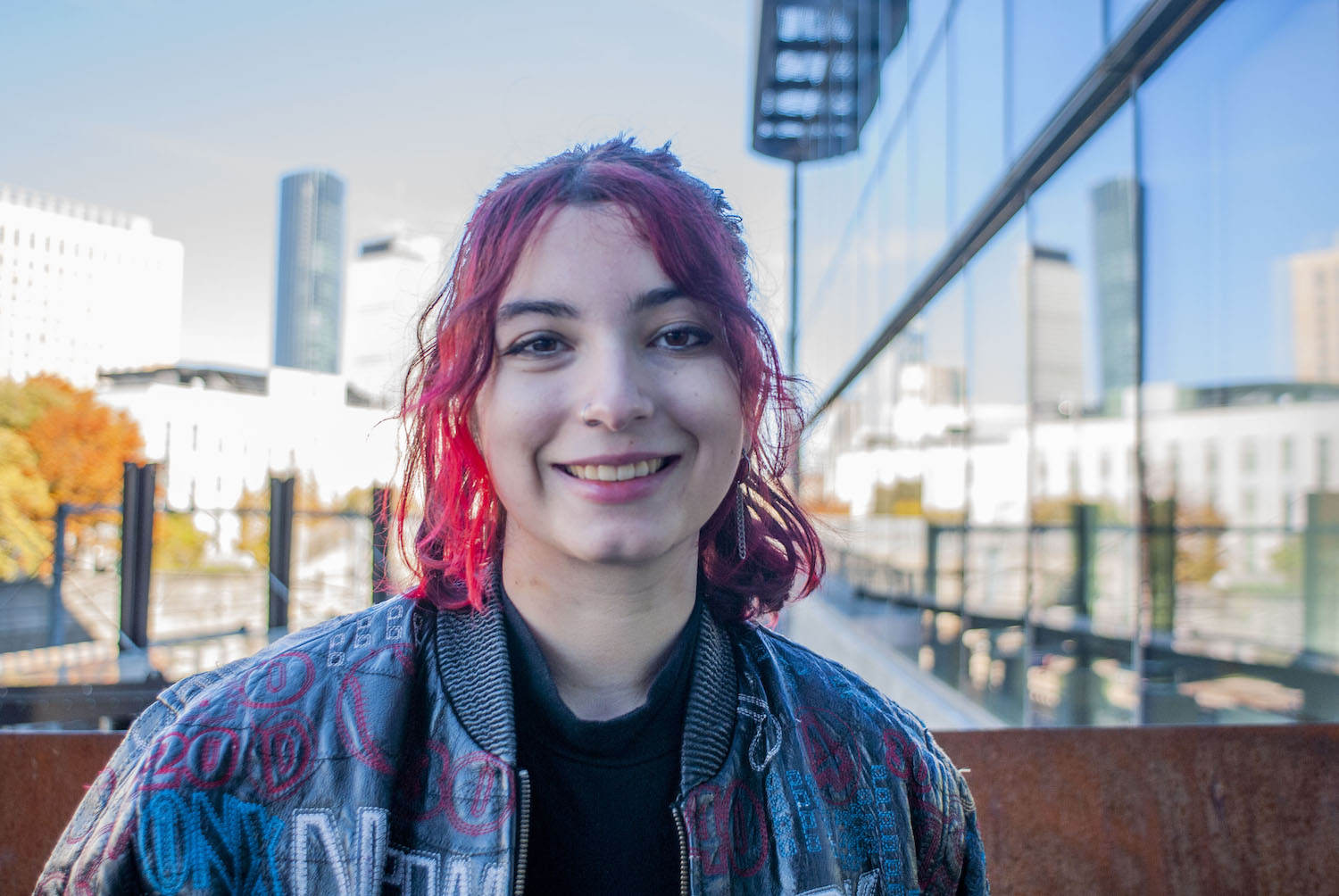 Julia Morales '23
Producer
Julia is a 3rd year Political Science major with minors in Video Arts and Theatre, Performance, and Social Change. Recent credits include Odessa/Haikumom in Water by the Spoonful (New Ren) and Berowne in Love's Labour's Lost (Shakespeare Society). Julia is also currently co-oping at Harvard Medical School for video production.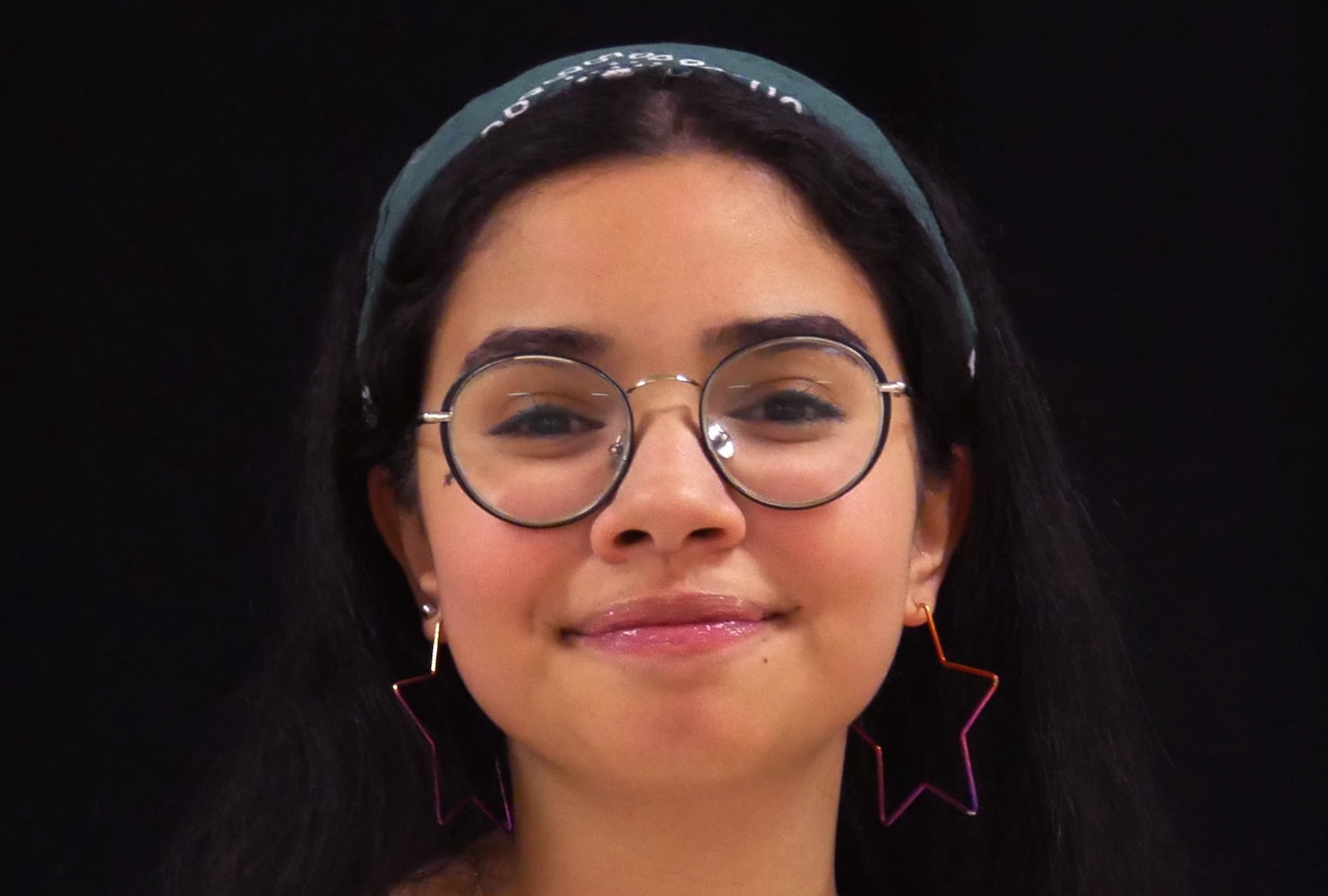 Lina Lahlou '22
Social Media Coordinator
Lina is a 5th year Communications and Media and Screen Studies major and Theatre minor. She is also pursuing a Masters in Media Advocacy through the PlusOne program. Lina's past theatre experience includes starring as Amy, Pete, and the Dean in Northeastern Theatre Department's production of Sensitive Guys and currently Costume Designing the Shakespeare Theatre Company production of Love's Labour's Lost.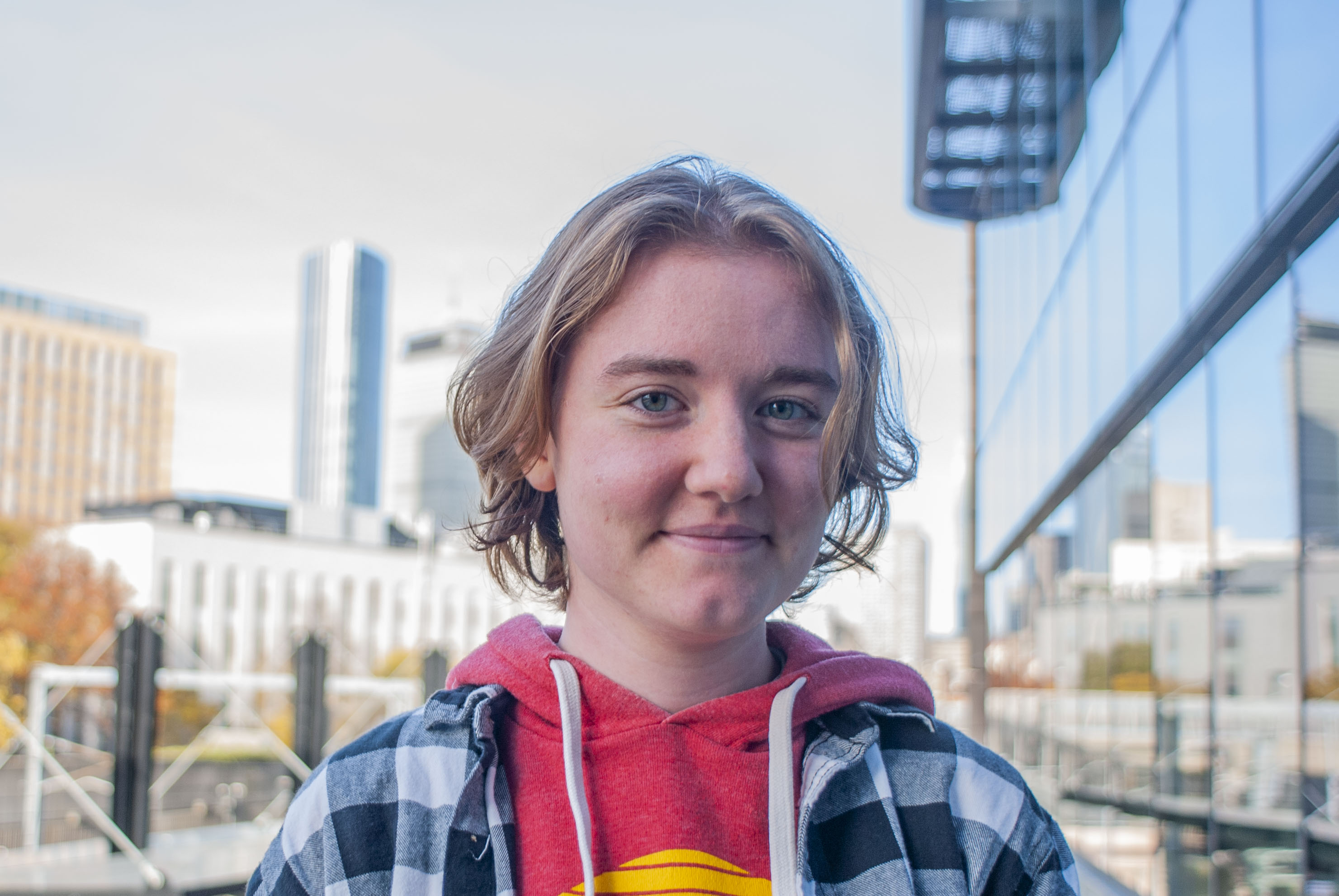 Hanieka Balint '22
Graphic Designer, Photographer
Hanieka is a 4th year Design major, so you could say that graphic design is her passion. Stop Kiss is the first theatre production that she's been involved in, and she's excited to bring her graphic design skills to a new field. When she's not designing for class, New Ren, Scout, or her freelance clients, Hanieka can probably be found watching the X Files, reading a book in bed, or going down another Wikipedia rabbit hole.